| | |
| --- | --- |
| Author: DKH | Title: About the Author |
| Date: 2002-12-29 18:11:16 | Uploaded by: webmaster |
Having a father and two grandfathers who were successful pigeon fanciers helped shape Guy Barrett's destiny as a prominent fancier and administrator. Educated at Giggleswick and Bradford Technical College, Guy followed a career in structural engineering and became first managing director and later chairman of the family's steel stockholding group. During 1988-89 he was elected president of the European Convention for Constructional Steelwork.

Guy married Mavis in 1950 and they have two sons and a daughter. They live on the out skirts of Leeds where Guy races to a splendid loft, part of which was used by his grandfather.

Early success in the sport was achieved with a fine team of Van der Espt pigeons and with these Guy won the Queen's Cup from Lerwick 3 times. To date the family of pigeons, enhanced by the introduction of Van Bruaenes and latterly Imbrechts, has topped the Great Yorkshire Amalgamation 9 times and scored many other positions.

Guy has always been willing to contribute more to the sport than he takes from it and, in addition to offering training facilities for local fanciers, has been secretary or president of ten different organisations. These include Yorkshire North Road Federation, The Great Yorkshire Amalgamation and The Great North of England Flying Club. He has represented the North East Region on the R.P.R.A. Council since 1968 and served as president of The Royal Pigeon Racing Association from 1976-79.

International relationships have always formed an important part of Guy's involvement in the sport and he served as president of the Federation Colombophile Internationale from 1983-87 and again from 1997-99.

In 1986 Guy was awarded the OBE for services to pigeon racing and the steel industry.

DKH


Used with permisson. © RPRA.


Pigeonbasics.com would like to thank the Royal Racing Pigeon Association for letting us share this book with you all.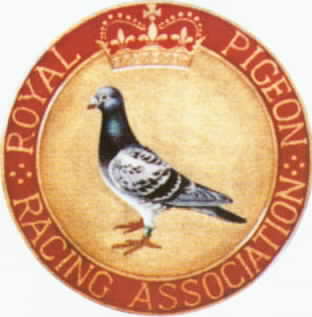 Coo time for a brew!...Where next?
Lets hear what you've got to say on this issue.... or any other infact! Post your comments in the Message Forum.
You've seen the light... bang a new idea!!... Tell the world, Write an article for Pigeonbasics.com, email into the webmaster at webmaster@pigeonbasics.com.